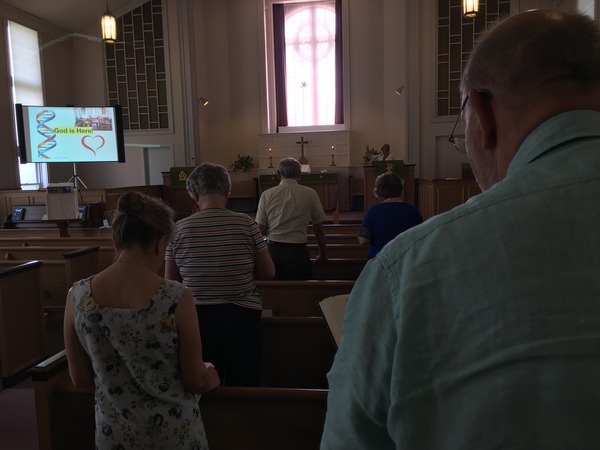 As God's witnesses, it matters how we imagine God. Sunday's scripture gives a glimpse at God's identity. Christians also think of the trinity, but there are many more images and metaphors for God.  God is often described in personal imagery through anthropomorphic metaphors, like a parent or like a shepherd. God is also described as an encompassing spirit surrounding us and everything around us like wind or breath. We should be aware of how we are describing God so we don't diminish ourselves, others or God with metaphors that fall short of the true glory of God. God is in whom we live move and have our being alone, the power and presence that loves us and sends us out to act lovingly to all.
The song is "Come, Let Us All Unite to Sing." The sermon, service and this week's tweets quote and reference Steed Vernyl Davidson, beliefnet.com/faiths/2000/03/how-we-imagine-god-matters.aspx, Nancy deClaisse-Walford, For All Who Minister, and Lowe.
---
Click on listen to stream audio of this sermon or click on download to then transfer and play it on an iPod or other portable mp3.
Subscribe in iTunes to listen every week: http://bit.ly/ACoB_iTunes