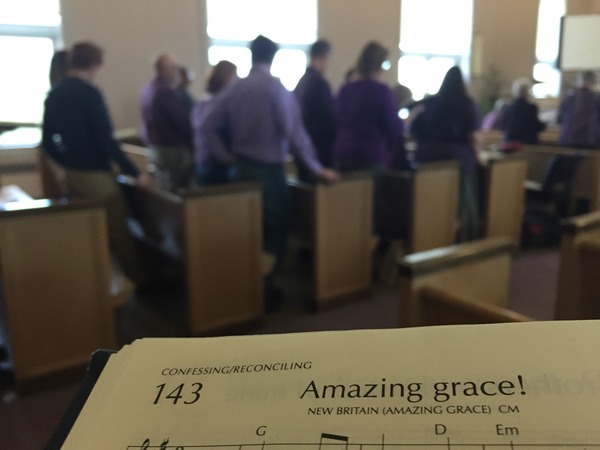 It may sound funny at first, but Jesus tells us to be like a cheating tax collector. He was talking to people convinced of their righteousness, looking down on others with judgement. How do we hear the story? Let us humbly consider the source of many of our privileges and be more consistently aware of the toll others bear for our comforts. We all rely on God's mercy, especially those of us with advantages that delude us into believing we are self-reliant. When we open ourselves before God, we can all be certain of God's grace.
Sermon title from Pearl Jam, 1994 song title, for sermon titles from 1990's songs series. The song is "Amazing Grace." The sermon, service and this week's tweets reference Andrew Stoner, Seasons of the Spirit, Boring and Craddock, David Lose, Willie Dwayne Francois III, Phillip Perlmutter, Kenneth Jackson, and Miguel A. de la Torre.
---
Click on listen to stream audio of this sermon or click on download to then transfer and play it on an iPod or other portable mp3.
Subscribe in iTunes to listen every week: http://bit.ly/ACoB_iTunes